For the second race of the season, the Formula TU Ostrava team went to Hungary, to the famous Hungaroring. In the competition of 22 teams from all over the world, the Ostrava students managed to snatch the bronze in the dynamic acceleration discipline and overall placed in the middle of the starting field.
After the first event in Assen, the Netherlands, the team returned full of determination to get the car ready for the next round and to catch up on neglected track testing. "Thanks to the lightning help of Mr. Trefil from the Department of Machining, Assembly and Engineering Metrology, we were able to fix the problems we encountered during the first race. Thanks to this, we covered about 100 racing kilometres on the test track," says team captain Zdeněk Petera with gratitude. The team had hoped for better outcomes in Hungary, where they were going for the first time in five years.
This time, the team around Vector 08 managed the technical inspection without any problems. However, the process was so long that the students had to skip one dynamic discipline - the skidpad. Instead, they completed all the static disciplines in a tight schedule, taking ninth place twice and fifteenth place once. "We did not do well in the business plan presentation, where we often finished in the top three places last year. We have room for improvement," says Petera critically.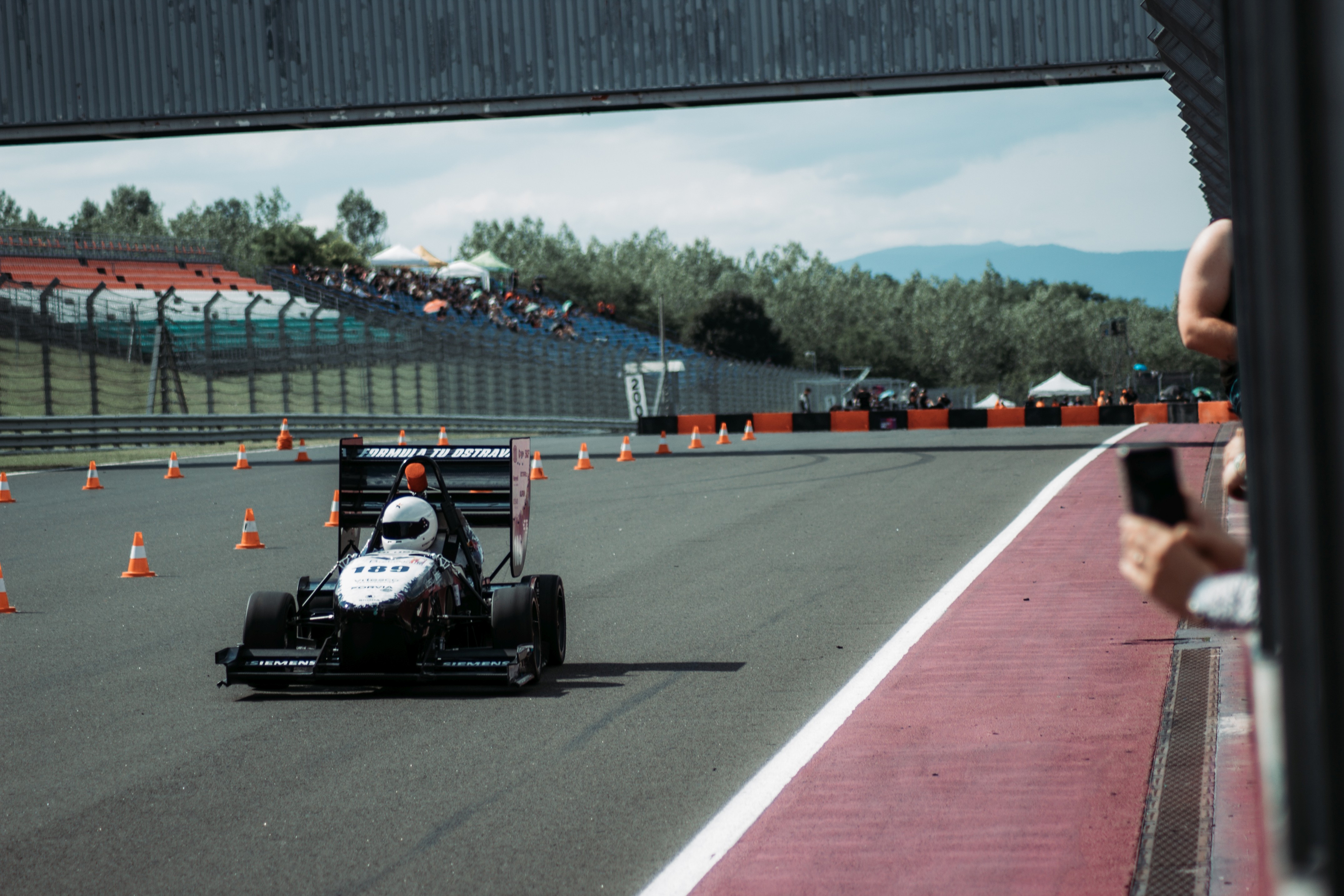 In the dynamic disciplines, on the other hand, the team made it to the podium - but only once. They won bronze in the Acceleration 75m category. And while the pilot finished the autocross race but was eventually disqualified due to a small brake fluid leak, the team did not finish the final Endurance discipline at all. Wiring problems were to blame. In the overall ranking, the Ostrava students won the eleventh place in the competition of twenty-two teams competing with hybrid or internal combustion engines. "It's not a great glory, but I'm still grateful. I'm happy that the team is starting to work again and the newcomers are learning fast. I think we have really good prospects and hope for success in the future," sums up Zdeněk Petera, the boss of the team, which after Hungary went on to race in Germany.