This year's fourth edition of the prestigious Czech Industry Challenge was successful for the Faculty of Mechanical Engineering of VSB-TUO. Both applications submitted to the competition in the autumn turned into gold. Creative recruitment activities from the campaign called The mechanical engineer: a star won the award.
The Faculty of Engineering succeeded in this competition as well. It won first place for the recruitment video from this year's continuation of the campaign called The mechanical engineer: a star, and the same position also went to the microsite vhlavniroli.cz, which has served the campaign well for the past four years. "We are very delighted with the award and congratulate all those who ranked in the categories where the craft and creative impact of career websites and recruitment videos were evaluated. It's great that the industry is moving forward in this field as well," says the dean of the faculty, professor Robert Čep, about the win.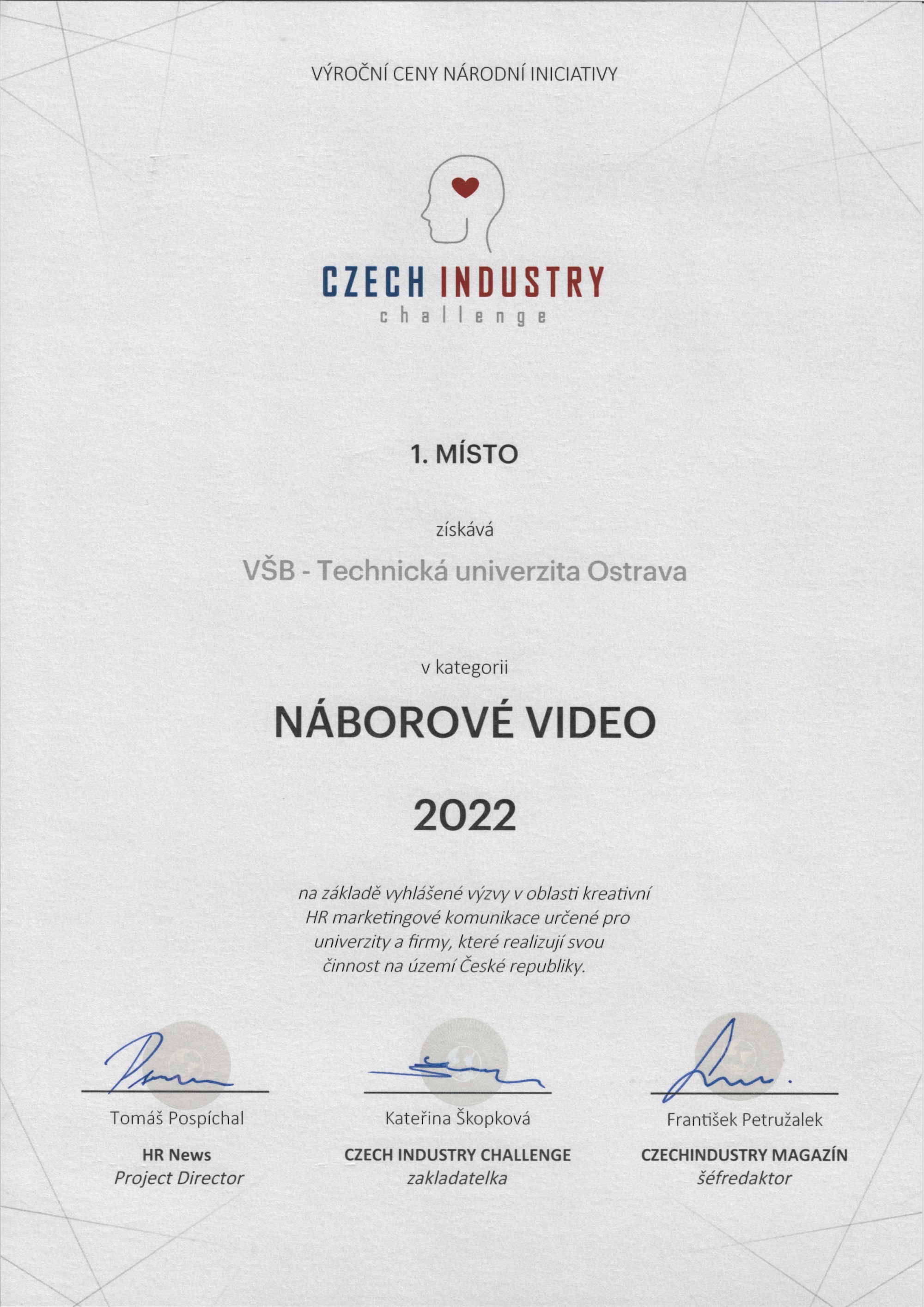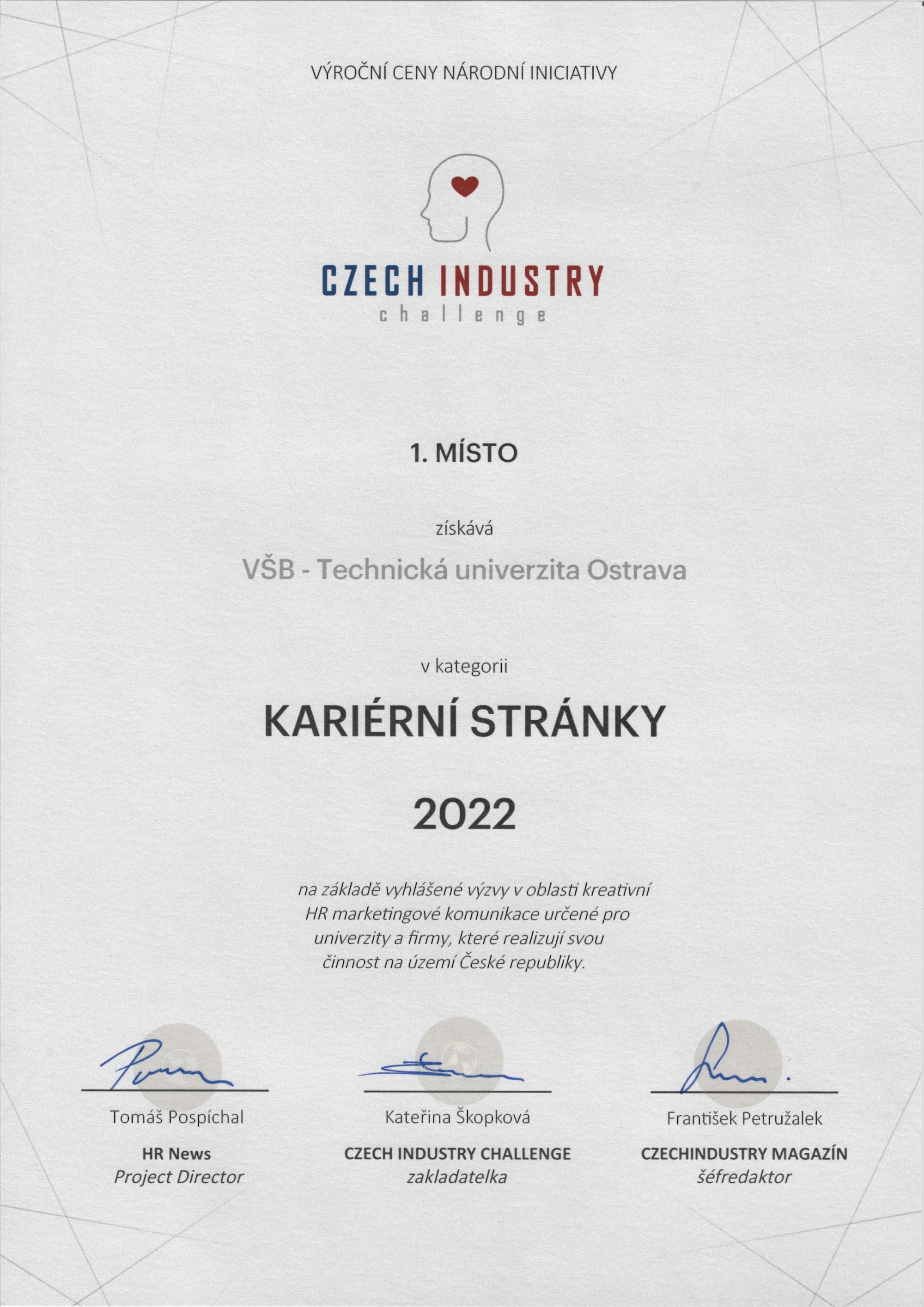 About the competition:
The Czech Industry Challenge has been running since 2019 as an inspirational communication platform that aims to encourage industrial companies and technical universities to be more creative in marketing and thus support the development of the industry and young talent in its diverse sectors.