The Faculty of Mechanical Engineering has held another student competition, which this time tested the design skills, knowledge of the field and the ability to work in a team among students of the Applied Mechanics programme.
Three teams of three students each were given a clear brief: design a fixture for a two-post frame test machine to mount the cameras of an optical measuring system. The teams worked on the solution during the summer semester and presented their ideas to a panel of judges last week. The jury evaluated, among other things, the level of rigidity and vibration resistance, the technology and materials used, functionality and variability and possible applications.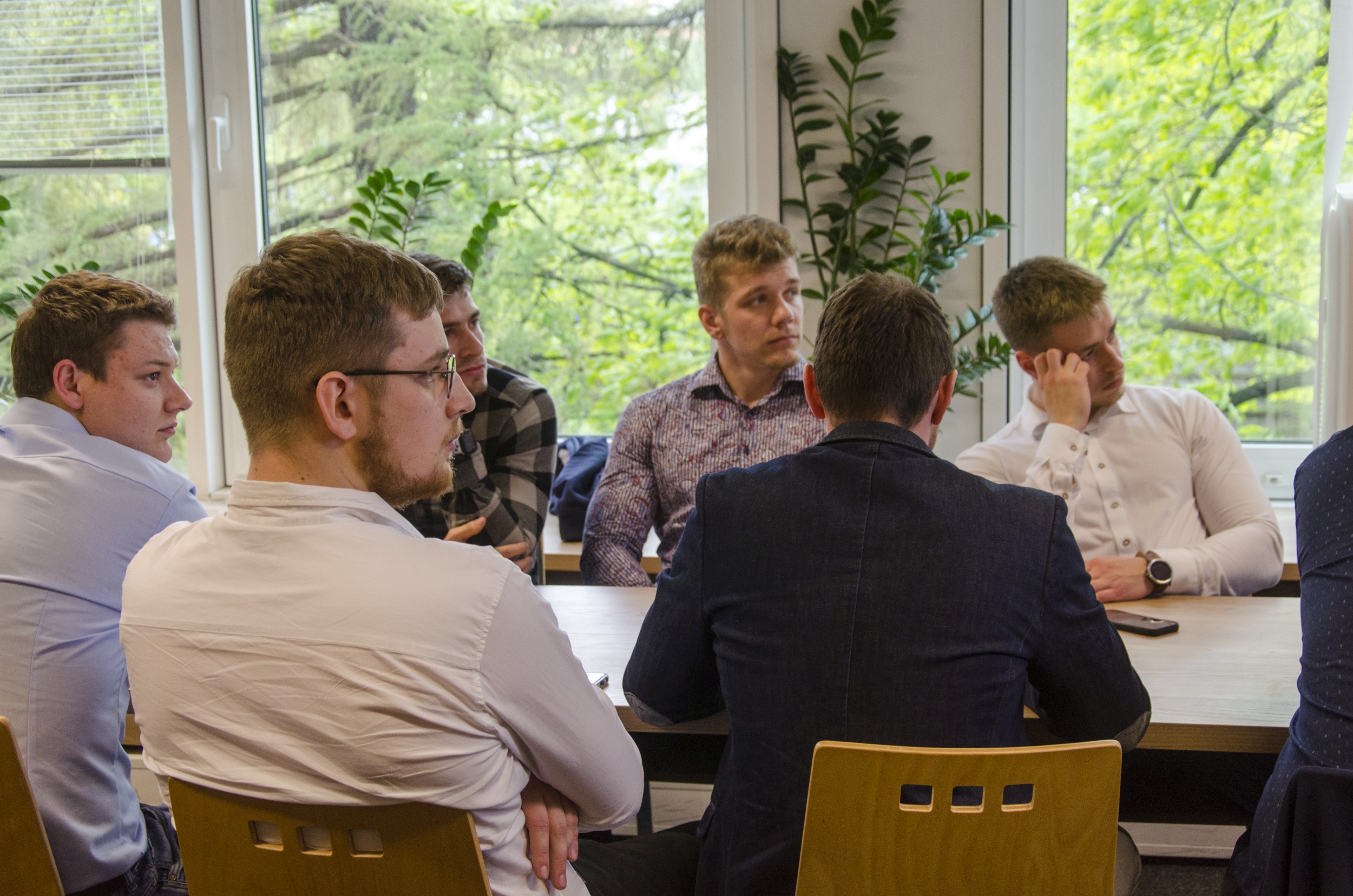 The best team was the team of Jakub Šrom, Patrik Vičánek and Vojtěch Wantula. "The students of the Applied Mechanics programme presented a very flexible design that allows movement in all directions, while effectively resisting vibrations," said the members of the evaluation committee. The winning idea will be further worked on and refined into a prototype.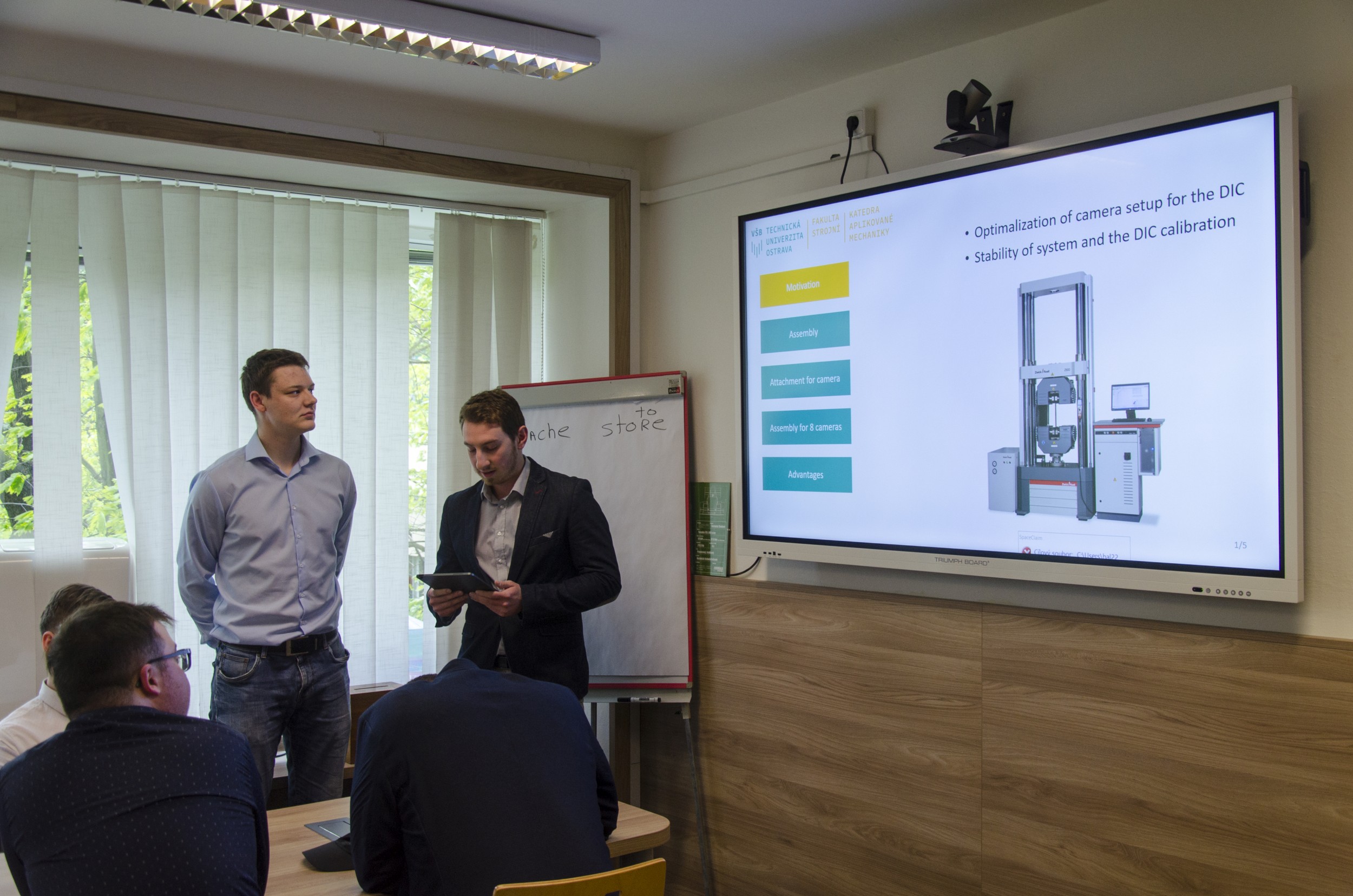 The competition, which follows the previous seven years interrupted by the coronavirus pandemic, was organized for its students by the Department of Applied Mechanics, this time in cooperation with Mercury MS, which donated outdoor cameras for the members of the winning team and, together with representatives of the department, also formed an evaluation committee.